B E H I N D

T h e

M A S K

ERIC BORNSTEIN
BehindTheMask@msn.com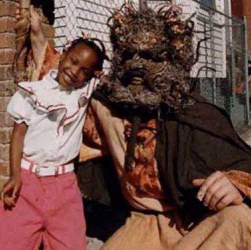 Eric Bornstein is one of the United States' leading maskmakers.
He studied maskmaking with Agung Suardana in Bali, Donato Sartori in Italy, and has developed his own unique approach to maskmaking and mask performance.
Eric has worked as an actor, dancer and teacher, and has been designing masks professionally since 1982.
He is the founder of Behind The Mask and Behind The Mask Theatre.
Click below if you would like to read