B E H I N D

T h e

M A S K

DEBORAH COCONIS
dcoconis@hotmail.com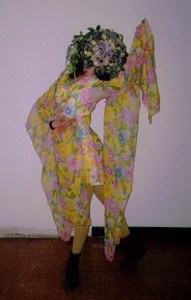 Deborah Coconis is a mask maker and performer with Behind the Mask Theatre.
She has studied mask making with Eric Bornstein for the past two years and holds a degree in Theatre and Studio Art from Roger Williams University. Her interest in the mask lies in its theatrical application.
Her work as an actor aids in the design and is, in turn, informed by the mask.